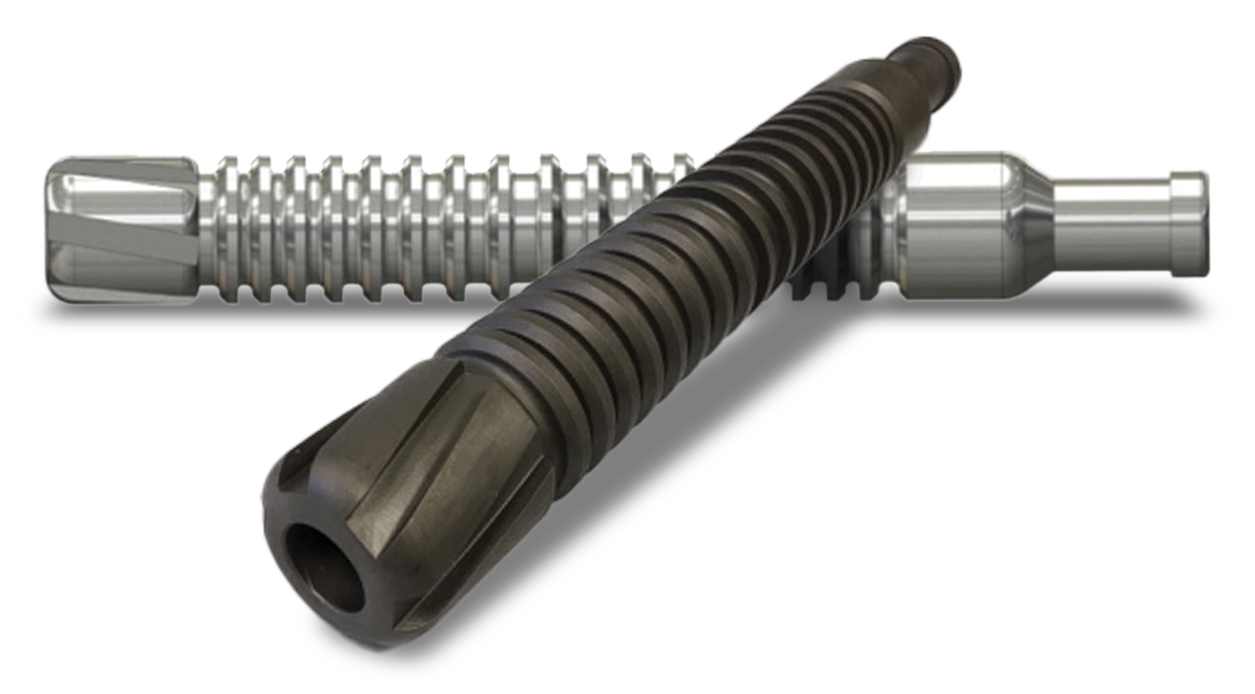 Plunger run times are often shortened by mechanical wear, along with related issues of corrosion and abrasion. But that situation is quickly changing, because BLAZE® metal treatment is dramatically extending the run time of plungers.
With significant, field-confirmed improvements being recorded in major producing areas throughout the U.S., BLAZE plungers are quickly redefining plunger run time expectations.

BLAZE®-treated Cleanout Plunger Delivers 3.7X Run Life Improvement
An operator in East Texas was achieving median run times of approximately 90 days on a well in the Cotton Valley Basin, with sand abrasion being the leading factor in the poor run times. A BLAZE-treated 12" Cleanout-Style plunger was tested on this application, and it delivered a 3.7X run time improvement over the conventional plungers that had been used.
Find out more about more about this application
BLAZE®-treated Plunger Extends Run Life by 3.5X
Previously, we highlighted an operator in the Pinedale Basin in Wyoming that achieved a 3.2X runtime improvement with BLAZE Plungers. We wanted to prove we could do it again. This time an  operator in the DJ Basin of Colorado conducted a 14-well trial in which median run times had been less than 90 days. BLAZE-treated Barstock Plungers again proved to deliver exceptional performance in all 14 wells, with run times currently improved by 3.5X…and still counting.

Find out more about more about this application

BLAZE® Surface Treatment – A Quick Explanation

BLAZE® is a Thermal Boron Diffusion Process that produces a slick, hard, intermetallic layer within metal surfaces. BLAZE-treated parts resist mechanical wear, corrosion, and abrasion – outperforming chrome, nickel carbides, and other alternatives.
BLAZE is not a coating or plating. Instead, it is a surface treatment which creates an intermetallic layer that cannot peel or crack and does not alter the dimensions of the part. BLAZE treatment is available on pumps, plungers, trim kits, valves, guides, couplings, and other components.