Reduce wear and extend the run life of artificial lift equipment.
BLAZE® surface technology is changing the game by making artificial lift equipment run up to 5x longer. BLAZE surface technology dramatically increases the run life of pumps, plungers, valves, guides, couplings, trim kits, and downhole components.
Unlike conventional treatments used on artificial lift components, BLAZE is not a coating or plating. It is a proprietary, thermal-chemical diffusion technology that creates an intermetallic boride layer that cannot peel or crack. It is a slick, uniform surface that is highly abrasion- and corrosion-resistant. The result? BLAZE products make artificial lift components run longer.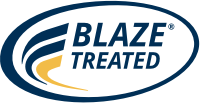 More uptime. Less downtime. Fewer repairs. Lower costs.
BLAZE-treated artificial lift products stay on the job longer, leading to reduced downtime, lower maintenance and repair costs, and reduced equipment failure.
Why BLAZE? It's simple. Better bottom-line performance.
Reduce maintenance expense
Limit routine equipment changes
Decrease frequency of equipment purchases
Creating a positive impact on ESG programs
Due to longer run time, less downtime, and fewer maintenance events, BLAZE-treated equipment creates a positive impact on ESG efforts. Our customer partners gain numerous safety and environmental benefits, including:
Reduced methane emissions from gas wells due to the less frequent opening of the wellhead to change plunger lift plungers
Reduced fuel utilization in the field by decreasing the number of trips to the well to change valve trim, plungers, or other production equipment
Reduced electricity usage on beam pumping wells due to a decrease in friction in the sucker rod string when utilizing BLAZE-treated couplings
Reduced energy and emissions by workover rig callouts as a direct result of increased run life
Environmentally friendly technology based on the fact that the proprietary chemistry and processes are environmentally safe and fully recyclable for a 100% "green" life cycle
Read more about BLAZE technology.
WANT TO KNOW MORE ABOUT BLAZE?
TALK TO AN EXPERT