Conventional steel sucker rod inspection services are flawed from the start. After a kerosene bath that can leave debris behind, rods are subjected to pre-test shot blasting. This destructive process alters the rod surface—potentially concealing cracks, splits and other damage—and making "as received" testing impossible. The end result is an inadequate inspection, meaning rods returned to operators may be compromised.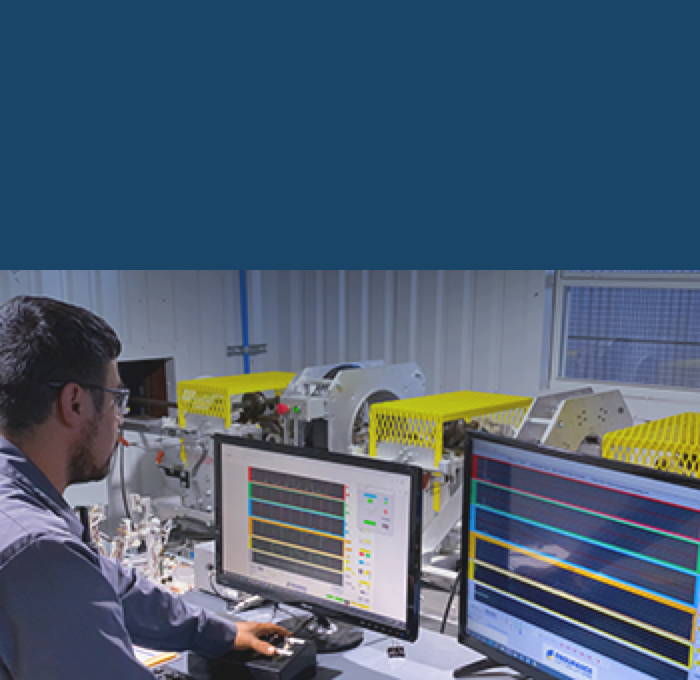 Analyzing live feed charts for rod body imperfections as steel rods pass through our electromagnetic inspection (EMI) system.
Endurance Lift Solutions developed the industry's most advanced steel sucker rod inspection and reconditioning service to address these shortcomings. We reimagined the entire process, bringing together the most accurate non-destructive testing with exclusive shot peening technology to deliver superior-quality rods for redeployment in your assets. And we use 100% recyclable materials at our newly launched inspection and reconditioning facility in Texas, where we also service fiberglass sucker rods.
Shot Peening Enhances Fatigue Strength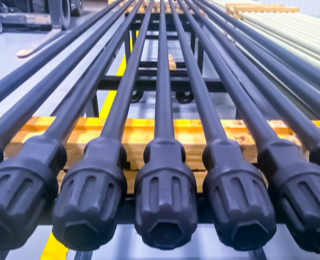 Aerospace companies have devoted substantial R&D resources to shot peening technologies to improve the durability of highly stressed components. Our rod reconditioning process leverages that investment—true to our legacy of harvesting out-of-industry innovations to deliver value to our customer partners.
Steel rods are bombarded with tiny spherical media called "shot"
Impact induces compressive stress, forming protective layer on surface
Screens remove damaged media to prevent abrasion, unlike in shot blasting
Innovative Approach Extends Run Life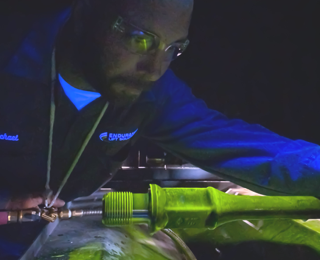 Our patent-pending process helps our customer partners extend the run life of steel rods, reducing both downtime and future rod purchases:
Non-Abrasive Cleaning – It all starts with high-pressure

water blasting to effectively clean your rods prior to testing. This removes all debris without deforming the rod surface or covering up flaws like conventional approaches.

Digital Inspection – Endurance uses leading-edge electromagnetic inspection (EMI) technology to test your rods in "as-received" condition. We digitally inspect 100% of threads on pin ends, eliminating error-prone manual testing.
Exclusive Shot Peening – If testing determines a rod can be returned to service, we shot peen the body using technology developed by the aerospace industry to restore compressive stresses and enhance fatigue strength.
Rod Redeployment – Endurance returns your steel rods, fully inspected and refinished. The entire process is documented on our Well Intel™ equipment monitoring platform to assist your asset management.
Endurance Rod Inspection & Reconditioning vs. Conventional Approaches
Pre-Inspection Water Blasting for Improved Accuracy
Contact-Free Digital Inspection of All Threads
Shot Peening for Enhanced Fatigue Strength