At Endurance Lift Solutions, we believe your well deserves better sucker rod taper designs with lower rod string weight—all while increasing production. Our customer partners work hand in hand with our industry-leading rod string design team to deliver the highest-performing rod lift wells in the industry.
Endurance offers a wide range of high-strength API steel sucker rods for both vertical and horizontal wells. All of our rods meet API 11B standards, and each sucker and pony rod is manufactured with cold rolled threads.
With our expert design support, your engineering team can count on us for critical analysis to overcome challenges such as heavy side loading and severe corrosion environments. We help you select from either quench and tempered (Q&T) or normalized and tempered (N&T) steel sucker rods, as well as appropriate metallurgy and coupling type.
An alloy D grade rod for corrosive wells and higher loads than normal D grade rods can handle
A special D grade rod for heavy loads in corrosive wells where fluids are inhibited against corrosion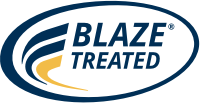 A special H grade rod for wells with expected extra heavy loads and well fluids are inhibited against corrosion
API Grade C, K & D-Carbon
Available by special order
Advantages
Exceptional value for both low- and high-volume wells, with or without corrosion
Broad range of sizes – 5/8″ to 1 1/8″ diameter, 25′ to 30′ length
Yield strength to tensile strength ratio of 0.90 – 0.94
Cold rolled threads for proven reliability