Endurance is the leading developer of intellectual property in plunger engineering. With our patented technologies, we can tailor a custom-machined, application-specific plunger to optimize your well. Our field technicians and engineers are committed to providing you with the most suitable tool to improve your results.
Opt for our BLAZE®-treated plungers to extend the run life of your equipment exponentially—double or more is routine. Some of our customer partners have achieved plunger run life improvements as high as 800%, slashing their plunger lift spend.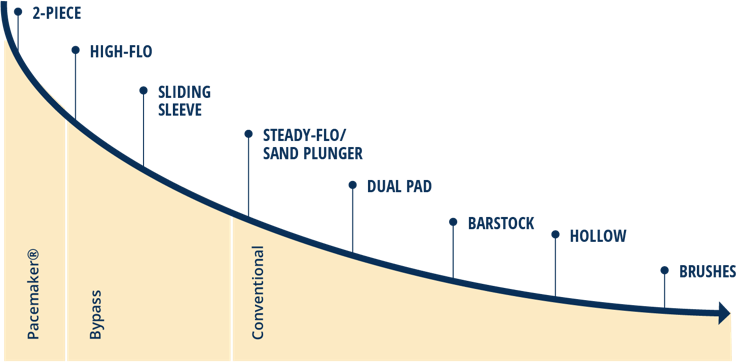 Pacemaker®
Our exclusive Pacemaker plungers are ideal for wells producing high liquids, requiring minimal shut-in time.
Bypass
These plungers fall through the tubing against the natural flow of the well and can be operated with minimal shut-in time. Customer partners experience improved production by enabling continuous operation.
Conventional
These utility-type plungers are designed to provide trouble-free operation, long plunger life and reliable well performance under a wide range of operating conditions.