In addition to a wide range of innovative and reliable plunger types, Endurance designs and manufactures supporting components required to install and operate a complete plunger lift system.
Our plunger lift lubricators are available in three different pressure ranges to accommodate virtually all well applications. And our in-house engineering and manufacturing experts can customize your lubricator to meet your exact well specifications.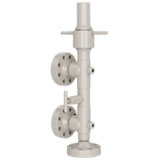 Endurance offers a complete line of best-in-class, proprietary motor valves to serve all your plunger lift system needs, including two distinct models to address both low- and high-pressure applications. For most low pressure applications, we recommend the MFC-Z motor line of valves. For high pressure applications up to 5,000 psi, we recommend our Western Motor Valve line.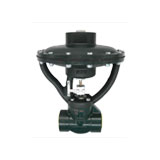 Endurance offers one of the industry's most well-established and durable chokes: the 180-Z, found in dozens of gas fields across the U.S. and throughout the world. The 180-Z flow choke is a reliable, easy-to-use device that helps regulate plunger lift system performance and can be used in a variety of production and flow-back applications. The 180-Z flow choke features a unique easy-to-use design that facilitates changing out choke trim and replacing items subjected to mechanical wear.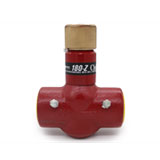 Endurance carries a full line of controllers available from the leading plunger lift optimization and monitoring companies.