BLAZE® is a low-friction, abrasion- and corrosion-resistant surface technology that is proven in thousands of installations to extend the run life of a wide range of artificial lift parts.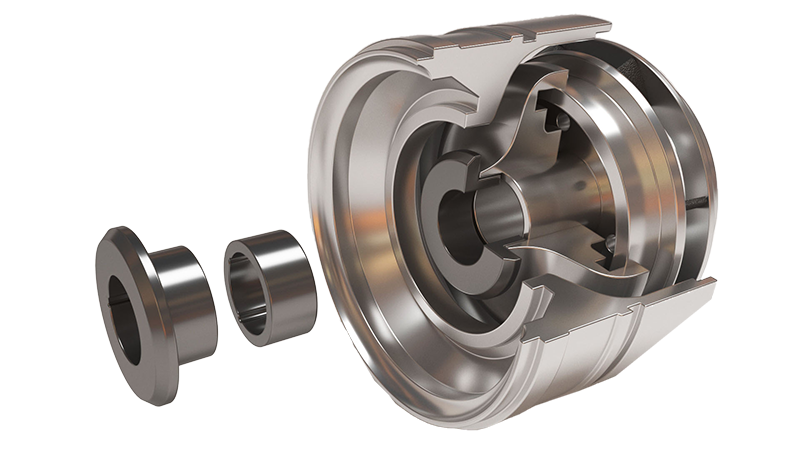 ESP
A large operator in the Powder River basin was only achieving approximately 35 days of ESP run times. Gas slugging conditions, resulting in no-flow or very low flow fluid rates, contributed to extreme downhole heat and thermal shocking of conventional Tungsten Carbide (TC) bearings in the ESP. The result was fracture failures and catastrophic damage to surrounding downhole components. BLAZE AR bearings were introduced as an alternative to TC bearings, with no other changes made. The run life of the ESPs equipped with BLAZE AR bearings exceeded the average run times of ESPs using TC bearings by over 5X.
Find out more about more about this application

Gas Lift
An operator in the Bakken was experiencing short run times (approximately 6 months) due to failed mandrels. H2S corrosion in the lug and mandrel body behind the Gas Lift Valve (GLV) port was primarily responsible for the failures. After 8-1/2 months, the operator proactively pulled the system, providing an opportunity to inspect the parts. The BLAZE-treated mandrels (both lugs and mandrel bodies) experienced ZERO erosion- corrosion from the effects of the downhole environment. Following the inspection, the operator was confident enough in the BLAZE mandrels to re-run them downhole.

Find out more about more about this application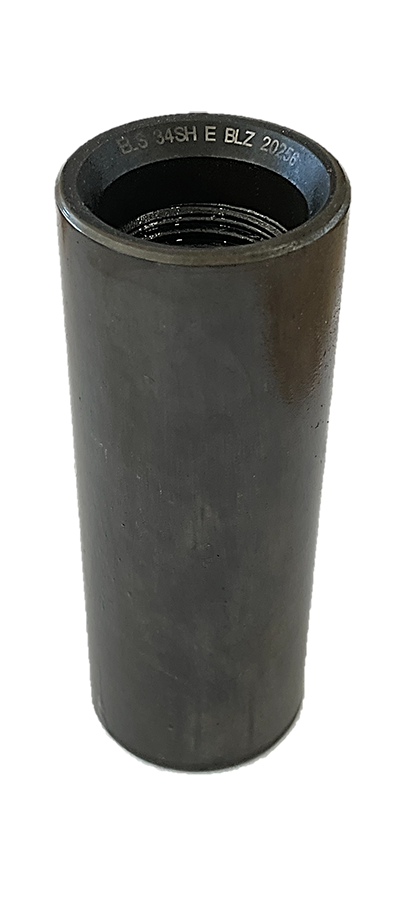 Rod Lift
A large oil and gas producer in the Permian Basin needed to extend runs between tubing wear failures in highly deviated wells. Other challenges presented by these wells included high sand production and a significantly corrosive downhole environment. The operator decided to employ BLAZE-treated couplings to reduce coupling-on-tubing friction. It was also decided that FIBEROD® fiberglass sucker rods would also be used as part of the effort to further increase run times. For over two years, none of these wells have experienced any failures due to tubing wear. In addition, based on the reduced coupling-on-tubing friction, the actual pump stroke in these wells is now equal to that of wells having no deviation.
Find out more about more about this application

Plunger Lift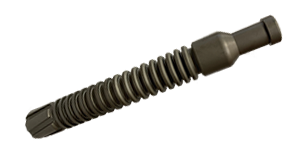 An operator in East Texas was achieving median run times of approximately 90 days on a well in the Cotton Valley Basin. These wells contained high levels of abrasive sand, which proved to be the leading factor in the poor run times. A BLAZE-treated 12" Cleanout-Style plunger was tested on this application, and it delivered a 3.7X run time improvement over the conventional plungers that had been used. This performance led the operator to switch to BLAZE plungers for other wells.
Find out more about more about this application

---
BLAZE® Surface Treatment – A Quick Explanation
BLAZE® is a Thermal Boron Diffusion Process that produces a slick, hard, intermetallic layer within metal surfaces. BLAZE-treated parts resist mechanical wear, corrosion, and abrasion – outperforming chrome, nickel carbides, and other alternatives.
BLAZE is not a coating or plating. Instead, it is a surface treatment which creates an intermetallic layer that cannot peel or crack and does not alter the dimensions of the part. BLAZE treatment is available on pumps, plungers, trim kits, valves, guides, couplings, and other components.