Until now, our industry had not imagined there might be a better plating or coating offering over conventional options.
Endurance Lift Solutions envisioned a world where the customer could do better than conventional thinking—and we scoured the globe until we found a revolutionary offering. As a result, Endurance and our parent company have entered into an exclusive, worldwide partnership to bring Blaze® thermal boron diffusion technology to the oil and gas industry.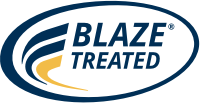 Equipment Runs up to 8x Longer
Blaze is a surface treatment process for mechanical components made from metal. This leading-edge technology uses a proprietary chemical formula to produce a uniformly deposited, slick layer within metal surfaces. The reformulated surface reduces mechanical wear, protects against corrosion and resists abrasion, ultimately enhancing the lifespan and productivity of oilfield equipment.
Unlike coating and plating products applied to a metal's surface, Blaze is diffused—preventing changes to part dimensions while generating a protective surface that isn't brittle and won't flake or chip under impact.
Blaze-treated products have successfully achieved run life improvements of 200-800%*, helping you:
Cut down on routine equipment changes
Decrease equipment purchases
*Improvement percentage based on specific part being treated
With less time required for well-related interventions, Blaze is enabling our customer partners to reallocate their time to other challenges in the field. By minimizing the need for maintenance operations, Blaze also reduces the risk of safety and environmental incidents.
Sustainability & Environmental Advantages
The Blaze diffusion process is significantly safer for our employee team members than many, if not all, other types of surface treatments. Our technology avoids the use of chemicals hazardous to their health and well-being—plus, the proprietary Blaze compound is environmentally safe and recyclable for a 100% green life cycle.
Oil and gas companies that utilize Blaze-treated equipment frequently cite the positive impact on their own HSE programs. Our customer partners gain numerous safety and environmental benefits, including reductions in:
Methane emissions from gas wells due to less frequent opening of the wellhead to change plunger lift plungers
Fuel utilization in the field by decreasing the number of trips to the well to change valve trim, plungers or other production equipment
Electricity usage on beam pumping wells due to a decrease in friction in the sucker rod string when utilizing Blaze-treated couplings
Energy used—and emissions generated—by workover rig callouts to the well as a direct result of increased run life
Compatibility Across Materials & Products
Blaze is compatible with an assortment of materials including cast iron, mild-carbon steel, chrome-moly steel, stainless steel, Inconel and Stellite. It's available as a treatment add-on to a variety of Endurance products including plunger lift, motor valves, downhole rod pumps, sucker rod couplings, ESPs and more.
Blaze enhances the life span and productivity of oilfield equipment subjected to mechanical wear, corrosion and abrasion.
Low Coefficient of Friction
Surface provides reduced coefficient of friction over base metal and competing coatings – permanent lubrication regardless of load
Abrasion Resistant
1800-2300 Knoop | 116 Rockwell C (extrapolated)
Corrosion Resistant
Enables longer life in challenging downhole and surface conditions facing CO2 and H2S
Look for the Blaze badge to see which products qualify for treatment. Contact your local sales representative for more information, or to learn about our Blaze treatment as a service (TAAS).
"We were having trouble with a well washing a standard valve seat and trim out every 10-14 days (replacing about 3 valve trims in 30 days). The well makes some sand, has a max flow rate of 1400+ MCFD and will pressure up to 300+ psi during the plunger's drop cycle. Typically, the plunger makes around 55 trips per day. We decided to install a Blaze® valve seat and trim and left our plunger settings the same. The Blaze® valve trim has now been in the well for 2 months and it shows minimal wear. I am personally impressed and will continue to use the Blaze® seat and trim. With the immediate cost savings, the longevity is an added bonus. It is truly a superior product."
-from E&P Customer Partner Located in the Barnett Shale, August 2020